Provide Your Child With A Safe And Structured Environment In Our After School Program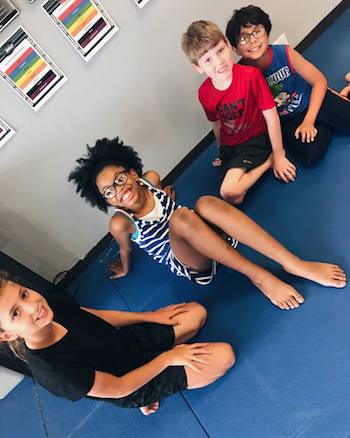 What does your child's afternoon look like when school lets out for the day?
Do they head home for a few hours of video games and screen time?
Or do they have a safe, structured environment where they can feel challenged and have fun?
At Bossier Martial Arts, we're here to answer that question for you. Our After School program is putting an end to the guessing game of where your child can spend the afternoon while you finish up the workday. We're providing students all across Bossier City with an exciting place to learn real martial arts skills and take on valuable character development.
AND IT GETS BETTER: We even provide transportation from school for each and every child that we host.
Learn more today by simply filling out the short form on your screen!
Why Is Our After School Program Right For Your Child?
At Bossier Martial Arts, we're not babysitters. We're not here to give your child a worksheet or an afternoon full of busywork to keep them quiet.
Our goal in the After School program is to help students have fun and take on new challenges each and every day. We offer professional martial arts instruction and we provide students with a safe and supportive environment where they can thrive from day one.
Our After School program is great for students of all ages and backgrounds. Come see us here in Bossier City today and treat your child to:
Hands-on martial arts training that is tailored to your child's skill set
Supervised time for homework that includes tips and help with any assignment
A great group of new friends and supporters who can help your child have a blast
Well-rounded life skills like discipline, respect, and confidence in everything they do
Book Your Child's Spot For The Best After School Program In Bossier City!
Don't let your child waste their afternoons in front of the tv screen. Give them a chance to stay active and challenge themselves - all under the supervision of our professional instructors.
Our After School Program is great for students from all across Bossier City. Fill out the short form on your screen to learn more today!